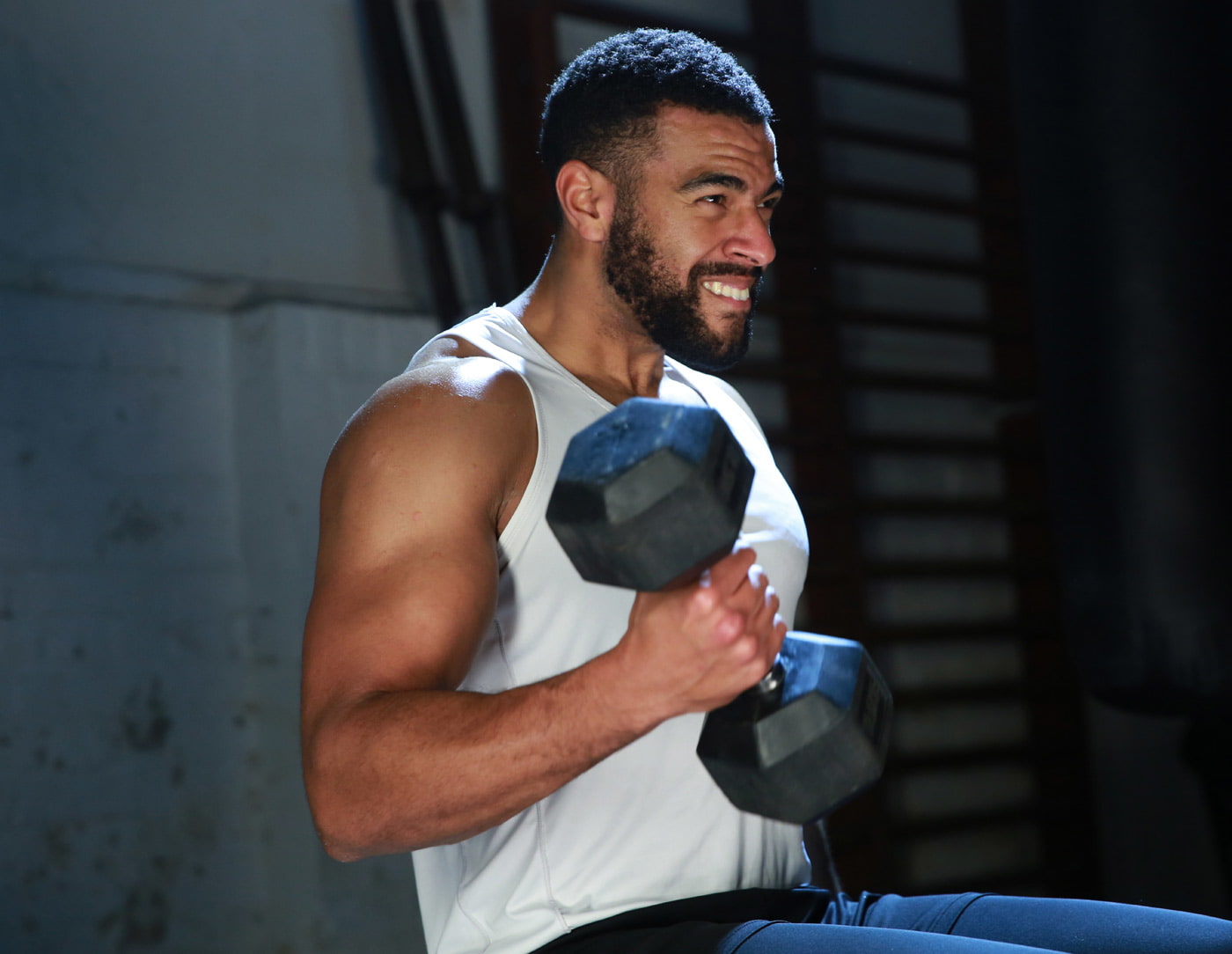 3 Essential Bits of Kit for a Full Body Workout
With such a wealth of information now available to us on all types of training and working out, you don't need a fully-fitted gym to complete a full body workout. In fact, you can do a decent training session that will leave you sweaty and energised with just a few bits of simple kit.
By creating a well-structured session, which could consist of three phases; warm-up, workout and cool-down, you can target all the body parts you want to exercise and then select the equipment that will compliment, support and provide resistance to push you and get your body working!
Dumbbells
Dumbbells are a great piece of inexpensive fitness equipment. You can get a fantastic workout from just dumbbells alone.
Dumbbells are a commonly recognised piece of equipment and are a staple in any gym. They come in a wide range of weights, so are suitable for all abilities and levels of workout.
Dumbbells are used for strength-based training. You can build muscle mass and/or tone up your entire body with dumbbells. By adding the weight of light dumbbells to your aerobic routine, you can increase the amount of calories you burn.
Resistance bands
Resistance bands are a great addition to any strength training routine or rehabilitation programme and come in a variety of sizes, lengths, and strengths. Resistance bands are very portable and are also easily stored, making it perfect for home use, taking on your travels, or when training outside.
Exercise mat
You can think of an exercise mat as the foundation of a body weight workout. Used to protect your body's pressure points from the ground, quality and durability of this product are key as it will take a fair bit of wear and tear. Whether training at home or outside, this fairly inexpensive bit of kit is a must.
If you are buying exercise equipment for the first time, it's good to start with some basics, get used to creating your own workouts and then build your collection as your knowledge, expertise and training preferences are formed. Check out our range of functional training equipment here. If you need advice before buying, please feel free to email us.